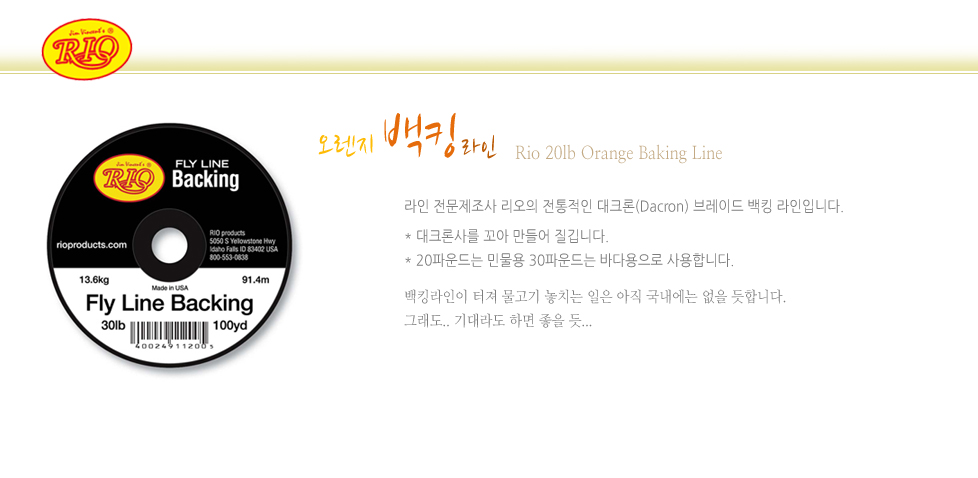 RIO Dacron Fly Line Backing (Free LOADING ON ALL ReelS OR spools!)
RIO's traditional Dacron® braided Backing features high strength and low stretch and is unsurpassed in quality. A great comPromise between thinness and the ability to make blind splice loops. It's easier to knot than brands that are very thin but have too tight a weave for a blind splice loop.
Low Stretch, Small diameter
Mildew and rot resistant
Ultra strong yet packs tightly
Color: White or Yellow
RIO Gel Spun Backing
Ultra strong, Super thin, GSP (Gel Spun Polyethylene) Backing with zero Stretch. This Backing is ideal for anglers who need more Backing than their Reel can normally hold.
30 lb (13.6 kg) and 50 lb (22.6 kg)
300 yd (274 m) and 2400 yd (2195 m) spools available
Color: White
Free Shipping in the U.S.