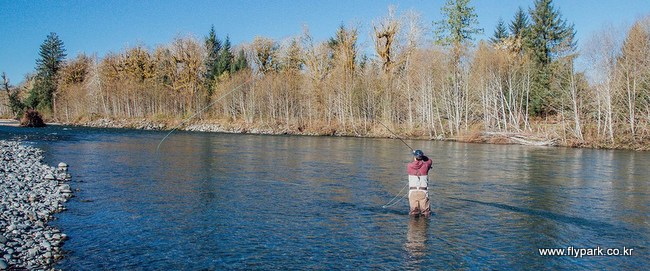 Sage PULSE 7130-4 Spey Fly Rod (7wt, 13'0", 4pc) New for 2016
Designed from scratch by our world-class R&D team and tested on the water around the globe, the PULSE is Sage's newest fast action family of fly rods. Graphite IIIe technology ensures power and durability, providing fast action performance and a connected feel. Handcrafted right here on Bainbridge Island, the PULSE is finished with custom-designed componentry and eye-catching cosmetic details. The PULSE will be your workhorse—from freshwater to saltwater, single-hand, switch, or Spey, there's a rod in the PULSE family for every application.
The Sage PULSE 7wt Spey rod will be the perfect taper and action for the steelhead fisherman in the midwest in the northwest. The 7wt will be able to deliver heavier Skagit fly lines, or if you like to swing light flies, it will handle a Scandi line perfectly. If you are into the more traditional longer bodied fly lines, make sure to try the new short head spey or the uni-spey fly lines from RIO.

FEATURES
Handcrafted on Bainbridge Island, USA
Fast action
Graphite IIIe Technology
Lichen blank color; Olive thread wraps with Black trim wraps
Fuji ceramic stripper guides; Hard chromed snake guides and tip-top
Black nylon rod tube with divided liner
HANDLES
Gloss Black anodized aluminum up-locking reel seat
Cork fore grip and rear grip
Free Shipping in the U.S.